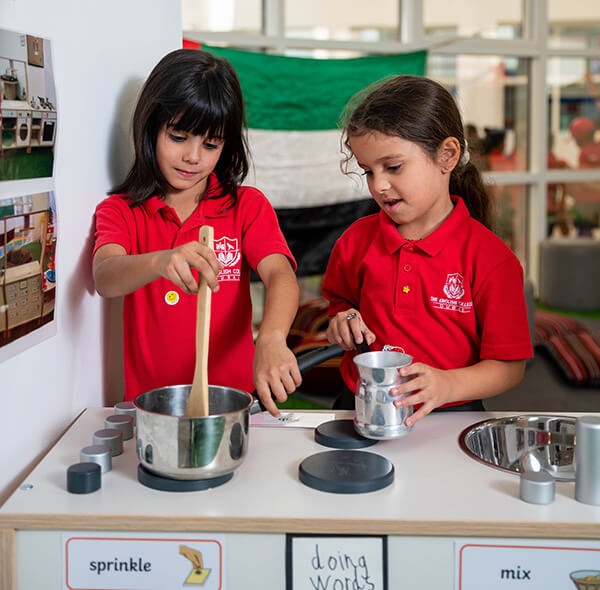 Primary School (Foundation Stage 1 - Year 6)
A warm welcome to The English College Primary School, one of the most-sought after British Primary schools in Dubai. We are a small, well-established British curriculum school in Dubai that has served our community for over 30 years. We pride ourselves on both our 'Outstanding Pastoral Care' and 'Outstanding' results by the KHDA. With our guaranteed small class sizes of 20 in the Foundation Stage and 24 in Years 1 to 6, we ensure that your child will be valued as a unique individual.
Our vision is: "At The English College, we encourage students to always try their best and aspire to excellence. We strive to develop lifelong learners who flourish in all they do and embrace, with passion and confidence their responsibility to support others and make a difference both locally and globally."
This vision underpins all that we do in the classroom. Our unique environment with its fluid learning spaces and access to modern technologies allows your children to gain the skills for learning that are imperative in a 21st century learning environment. We have integrated the 17 Sustainable Development Goals and 'The Power of Reading' as a catalyst for our students to develop both an understanding of the world around them and acquire high level reading skills through a language rich curriculum. We also want them to be critical thinkers and problem solvers for their world, now and in the future.
We are passionate about holistic development for your children and strive to give multiple opportunities for our students to enhance and develop their passions. As we are an 'all-through' school, we tap into specialist expertise from our Secondary school. Specialist Secondary and Primary teachers lead French, Physical Education, Art, Swimming, Music, Computing and 'STEAM' across the Primary school. Throughout the year, there are many opportunities for Whole School projects allowing our Primary students to be innovative and resourceful. These include entrepreneurial, charitable and community actions that benefit both the school and the wider community. We also have a focus on sustainable environments, namely maintaining and developing our learning gardens, recycling plants and students taking on the role of 'Eco Warriors' to look after our school environment. Equally, our wide range of 'Enrichment' activities – Extra Curricular Activities (ECA's) – also complement the day-by-day school experience of your children. These will include an extremely exciting and diverse range of activities in 2023/2024.
Your children and you as a family benefit from the close community of 'The English College', one of the most established British primary schools in Dubai. It is very important to us to get to know our families personally and in regular times this will be done through many community events and parent evenings. All families have access to 'buddy families' to allow both new and existing families to integrate smoothly into our EC community.
With all that we do, we always keep in mind our whole school purpose: 'To inspire confident and passionate learners who will thrive and make a difference'. With the opportunity to complete all one's schooling in the same nurturing environment, your children can achieve the 'Outstanding' results we take great pride in.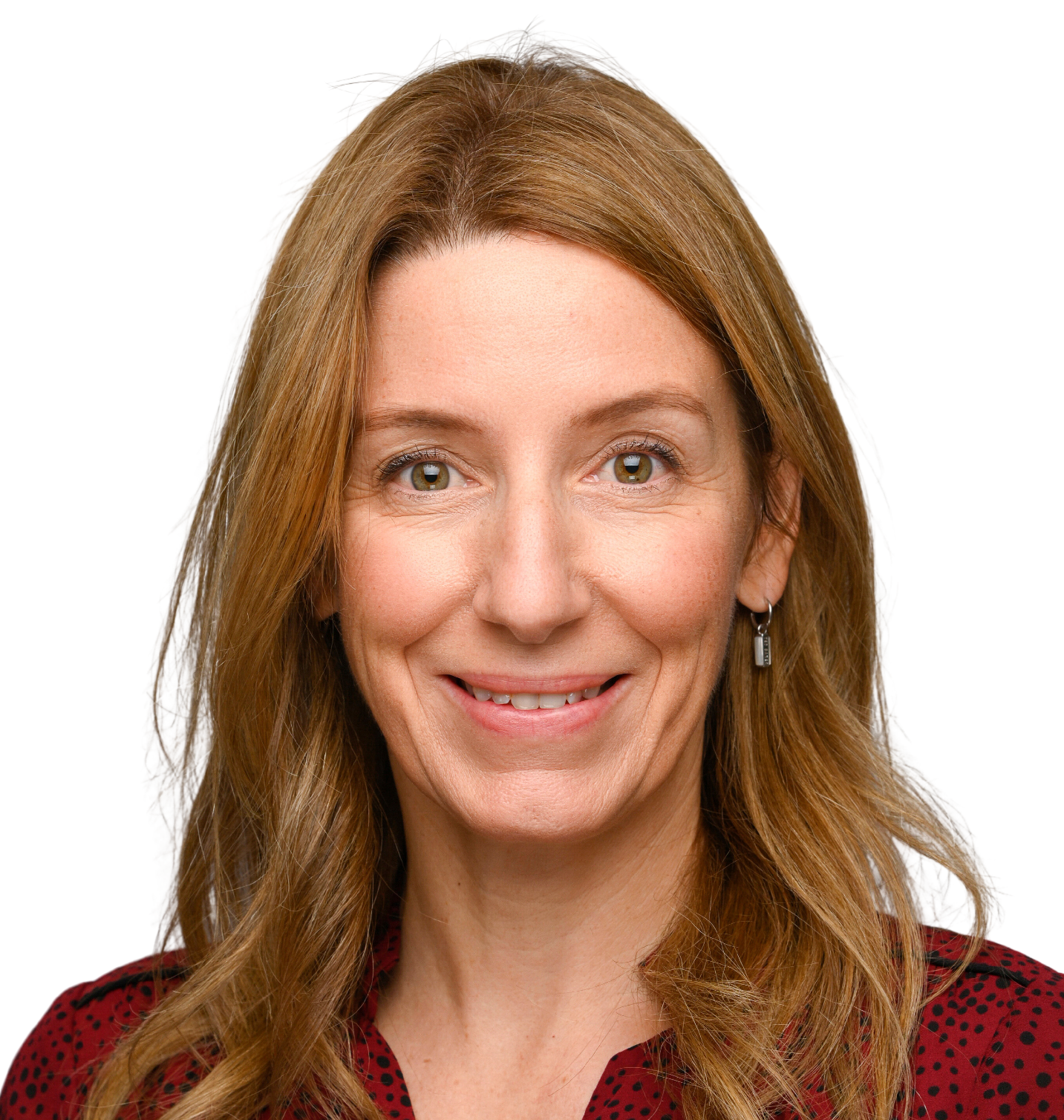 MRS CARMELLA JODRELL
HEAD OF PRIMARY
The English College Primary 'At A Glance':
Small community focused Primary School with KHDA rated 'Outstanding' pastoral care
Exploration, continuous provision and Inquiry-based British curriculum
Quality teaching and personalised learning
Small class sizes
Specialist teaching and Enrichment ECAs
Languages (French)
Sustainability focused
View KHDA Reports
Primary Curriculum
We aim to make our British curriculum holistic, inquiry based, adaptable to your children's needs and interests, and relevant to both our UAE and international contexts. Since all children learn in different ways, we are adopting a wide variety of teaching and learning styles, as well as organisational strategies. Personalised learning and a flexible learning environment ensure that your children make continuous progress.
Being one of the most innovative primary schools in Dubai, our curriculum is taught using a thematic, inquiry-based approach. This means that subject areas are integrated so that all the learning is relevant, meaningful and purposeful. Themes may last for just a few weeks or a half-term or even a full term. Many will start with an 'Immersion' activity that aims to engage our students in what they are going to be learning. 'Immersion' activities allow your children to develop their own questions around the theme, which subsequently informs their own inquiry. Each theme also has an 'Action or End Product' that brings all of the learning together. This may include the involvement of the school community and we encourage our parents to actively participate in the learning.
As a top British school in Dubai, we believe that the key skills of Literacy, Numeracy and ICT are very important and are incorporated into all aspects of our curriculum. You children are encouraged to use and apply their skills; take pride in their learning and to have a clear understanding of what they have learnt and what they need to do to improve.
Planning and Organisation
We follow the Early Years Foundation Stage (EYFS) Curriculum and the National Curriculum for England. The learning in each year group is carefully planned to build on existing knowledge and to further develop learning.
A variety of contexts, stimulating topics and themes ensure interest and purpose for the learning. Teaching is centred around meeting our students' specific needs through targeted teaching. ICT is integrated into all areas of learning and students have access to a wide range of modern technologies such as Robotics, AR, Bee-Bots, interactive White Boards, iPads and more.
Learning opportunities are planned through play-based activities with an emphasis placed on building inquiry skills, independence, confidence and self-esteem. At the end of the Foundation Stage, your children are formally assessed against the Early Years Foundation Stage Profile, thus providing a foundation for their future learning.
EYFS
There are seven areas of learning. The three prime areas are Personal, Social and Emotional Development; Communication and Language and Physical Development. We also have specific areas of learning, these include Expressive Art and Design, Mathematics, Literacy and Understanding the World.
Key Stage 1: The National Curriculum for children in Years 1 and 2 ensures the students continue experiencing active, cross-curricular learning with opportunities to develop their basic skills of English and Mathematics. We are a Read Write inc. School and use this robust teaching program across EYFS and Key stage 1 to ensure that children develop firm foundations for Reading, writing and Spelling.
There is still an emphasis on play and exploration, thus driving the development of social and emotional skills for children in Year 1. The core subjects of Science and Computing are taught through an integrated approach so that your children continue to build their knowledge and understanding of the world around them, and recognise how areas of study link together. This continues in Year 2 with the addition of Arabic for all and Islamic Studies (for Muslim students). In addition, the creative curriculum links learning across the foundation subjects of Art, Design and Technology, Social Studies, French, Music and PE. Children in both year groups will learn more about themselves and others through Moral Education.
Key Stage 2: The National Curriculum for children in Years 3 to 6 is used by our teachers to create a range of rich learning experiences. Our inquiry based approach ensures critical thinking and problem solving skills are an integral part of the curriculum for all students. Students in key stage 2 also begin to develop leadership skills as opportunities are given to lead initiatives in a wide range of areas. Teachers nurture leadership skills within the curriculum, developing confidence in oral presentations, the organisation of resources and the writing of action plans. We have a key focus on learning outside the classroom and this is enhanced within school and through school trips or residential visits for children in each year group.
For the teaching of STEAM (Science, Technology, Engineering, Art and Maths) across Key Stage One and Two, we pride ourselves in being a White Rose School and work alongside Developing Experts to enhance our teaching and learning within Science and STEAM curricula.
Assessments and Recording Progress
Ongoing assessments and observations are recorded by each Class Teacher and our Learning Support Assistants (LSA's). These are then used to make formal assessments, as well as providing the basis for the termly reports for each child. The ongoing daily/weekly assessments are used to plan the learning for your children, thereby ensuring that the varying learning needs are successfully catered for. At the end of Year 1, all children will have a formal Phonics Test, which is assessed against National Curriculum expectations for their age.
Term 1:
A 'Pupils Attitude to School and Self' survey ( GL – PASS) is conducted for Years 1 to 6 and this provides a holistic picture of the many factors influencing student performance.
In Years 4 to 6 each student will take Cognitive Ability Tests (GL CAT tests). This assessment is designed to help students and their teachers understand how they learn and what their academic potential might be.
Term 3:
GL Progress tests in English, Maths and Science are taken during the final term as mandated by the KHDA.
Term 1/2/3:
GL NGRT (National Group Reading Test) will be conducted termly for Years 2 – 6 to gather children's current reading ages.
All this data is used to help provide the personalised learning programmes that greatly enhance your children's progress and welfare. We also conduct mini assessments every half term that are shared with parents. We also provide Parent workshops throughout the year to give further guidance on these tests and how to interpret your child's results.
Reporting to Parents
We have four points in the year when we officially report and meet parents to discuss progress, however, reporting is a fluid process and we endeavour to regularly update parents on their child's successes. This may be via one of our digital learning platforms or via email, phone call or face to face. We begin the year with a target setting meeting for all students and parents and then written reports are issued three times a year, one for each term. Parent meetings either face to face or virtual, are conducted in the days after receiving the reports.
Provision for Physical Education (PE)
Provision for Physical Education (PE): We view PE like every other part of the curriculum, as a means to enable every child to reach his/her potential. In addition to a structured programme of PE lessons, following National Curriculum guidelines, our students have opportunities to experience swimming lessons in our excellent Primary school swimming pool the whole year round.
Extra Curricular Activities (ECA's)
Each term a range of extra-curricular 'Enrichment' activities are available for Foundation Stage, Key Stages 1 and 2 students. Our experienced PE team and external specialists offer a range of sports, arts and leisure activities on each day of the school week.
Star Club
Star Club, an additional child care beyond the school day, is also available for Foundation Stage
to Year 6 students. If you are a working parent, this is an ideal solution, as Star Club offers child care from the end of the school day until 5pm. There are a range of activities which vary from day to day, including the use of the outdoor environment – this is a paid service.