Physical Education
At The English College, sports play a crucial role in the holistic development of every student throughout their educational journey from ages 3 to 18. Our dedicated team of PE teachers, specialised in both Primary and Secondary education, incorporate values such as Respect, Teamwork, and Perseverance into our comprehensive curriculum.
Central to our mission is the promotion of opportunity and inclusivity, as we aim to introduce students at The English College to the numerous benefits of embracing sports and physical activity in their daily lives. In recent years, our presence in the DASSA leagues has grown, and we are now focusing on achieving success in top leagues and tournaments across Dubai.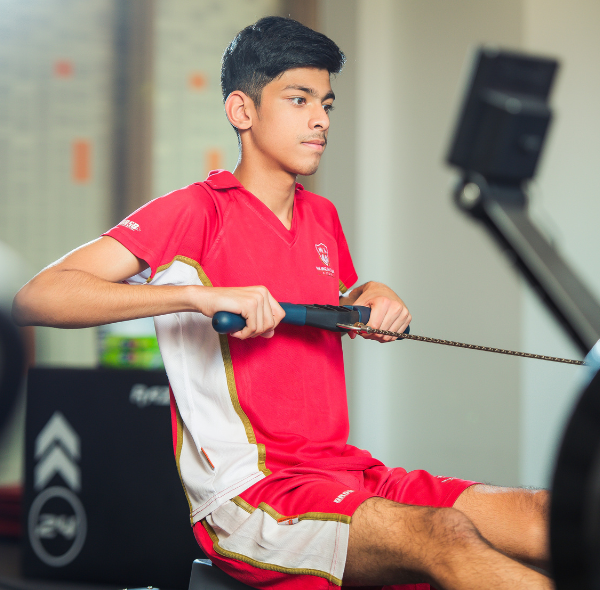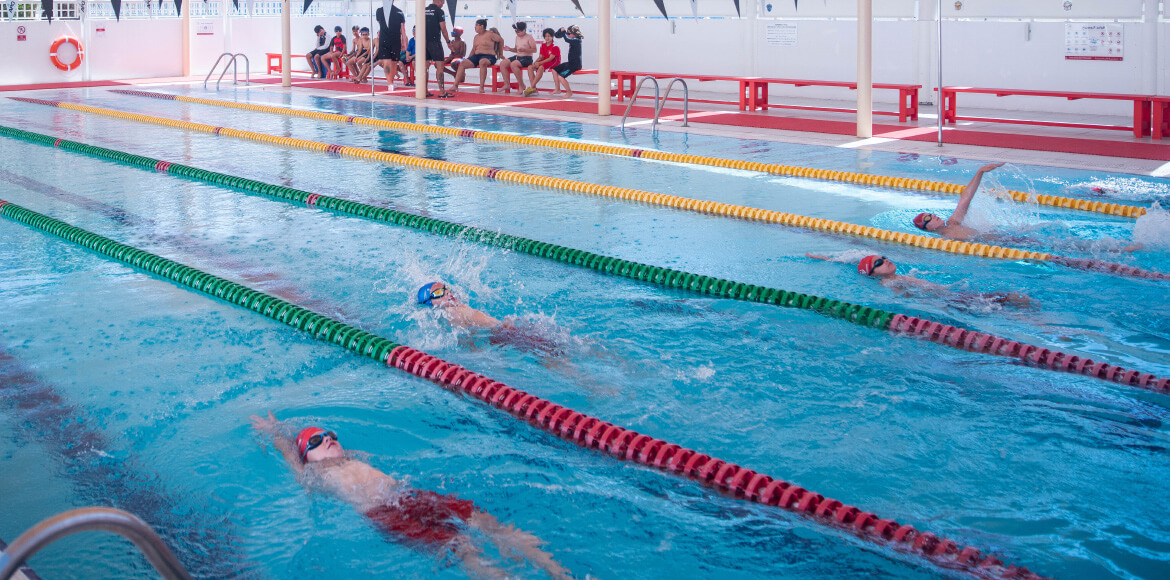 To further support this mission, we offer a diverse range of opportunities through our Extracurricular Sport Program and partnerships with sports academies. These partnerships provide pathways for additional development, enabling us to unlock potential and offer competitive opportunities at both school and higher levels. Some of our esteemed partners include:
Barrelhouse Rugby
IFA Football Academy
Magpies Netball Academy
Speedo Swim Squads
Dubai Elite Gymnastics Academy (DEGA)
Desert Cubs Cricket Academy
Hoops Legacy Basketball Academy
Competitive Sport at The English College
Competition is an important part of what we offer at The English College. With a vibrant history of success across Dubai Sport. The English College is represented across the DASSA network in sports including Rugby, Football, Netball, Basketball, Swimming, Aquathlon, Athletics, Cross Country, and Rounders. We also have competitive teams who represent the College in Cricket, Waterpolo, Ultimate Frisbee. Weekly fixtures often become a regular part of College life for students at EC and an integral part of the young people they go on to become when they leave the next chapter in their lives.
House Sport at The English College
Children throughout the school will be able to involve themselves in house competitions to gain valuable house points for their respective houses. Mixed Football, Frisbee, Netball, House Swimming Gala and Sports Day are a selection of activities the children will experience via intra-school competitions running throughout the academic year.
View our fixtures and more here: www.englishcollegesport.com