Arts & Technology
The Arts Faculty team aims to inspire excellence in the subjects of Drama, Art and Music through evidenced based practice, personalised learning and quality instruction. Through our thriving Arts community we nurture passionate, creative and confident students through context based, collaborative learning experiences that expose all students to the intrinsic value and real life practices of the Arts.
The Drama Department delivers an academically rigorous, exciting and relevant curriculum that values failure as well as success. We aim for our students to leave EC as highly skilled risk takers, creative collaborators and confident leaders that can create meaningful drama that not only reflects society, but that changes it for the better. We are proud of our inclusive musical school productions and take our students through their Bronze, Silver and Gold LAMDA qualifications providing valuable UCAS points.
The Art department creates a stimulating environment where students feel enthused and excited to be. A myriad of lessons encompass a diverse look at Artists, Art genres and specialist techniques. We aim to develop, explore, record and present work that celebrates individuality whilst securing outstanding outcomes. We facilitate Art in our community through hands-on workshops and our yearly Big Draw Event.
Music at The English College seeks to deliver an aspirational education which grows students musically, emotionally and socially. We celebrate Music both in and out of the classroom; our provision sees students flourish at our dedicated Music concerts, World Music Day or providing musical accompaniments at school events. In lessons our creative, experiential and collaborative curriculum develops our students' responsibility, respect and resilience.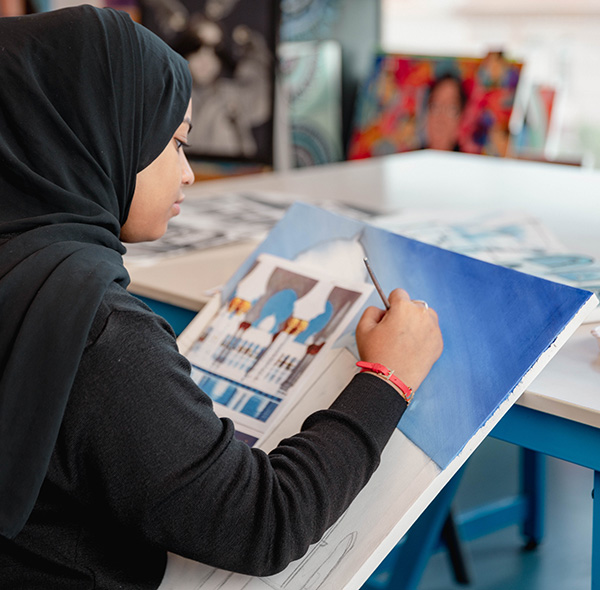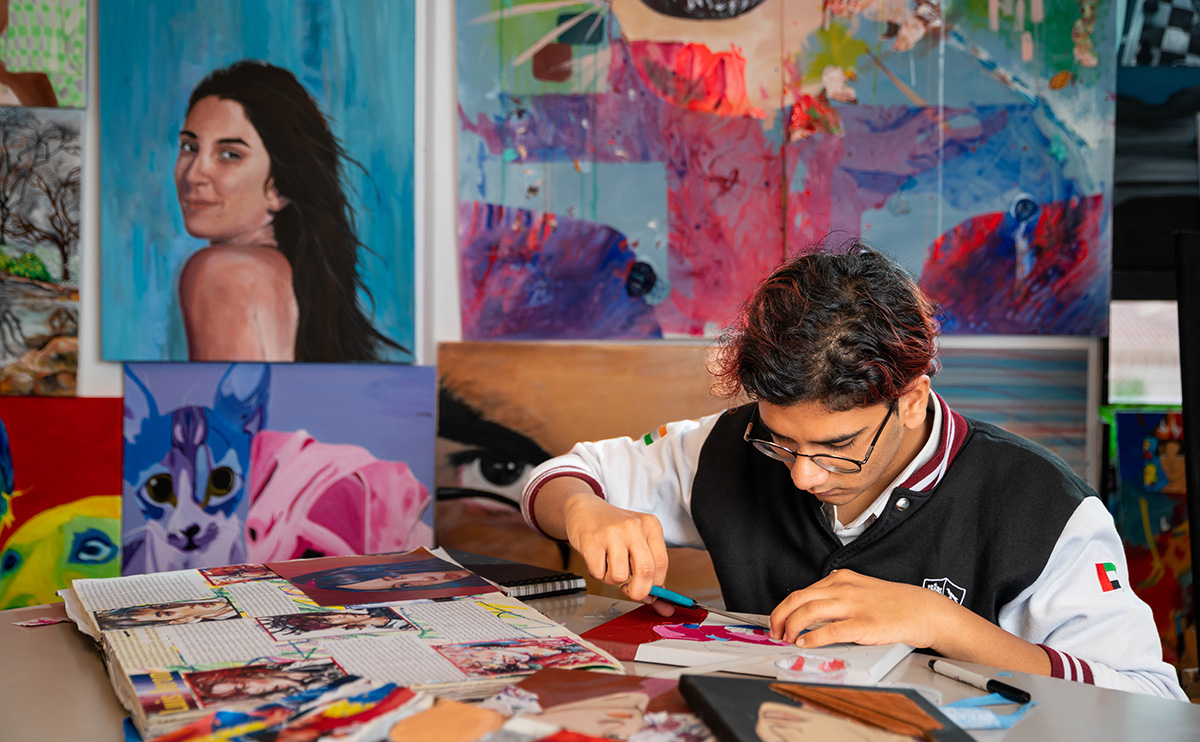 Technology
At The English College, we uphold a forward-thinking vision that encompasses the creation, dissemination, and application of technological knowledge as well as the promotion of digital safety within our community. Our collective efforts are dedicated to combating bullying and all forms of discrimination, fostering an environment where collaboration thrives. Our commitment to delivering exceptional teaching and learning experiences ensures that students develop into successful, ethical, and adept problem-solvers, equipped to confront the complex challenges of the 21st century.
Our comprehensive Computing curriculum offers a wide range of subjects, spanning from Year 7 to A Level. This curriculum prepares students to utilise computational thinking and creativity to comprehend and shape the world around them. By blending ICT and Computer Science topics, students acquire practical technological skills and gain a deep understanding of the significance of technology in their daily lives.
At the heart of our cross-curricular planning lie STEAM projects, enabling students to develop a multidimensional knowledge base. These projects foster critical skills such as problem solving, critical thinking, creativity, curiosity, decision making, leadership, entrepreneurship, and resilience in the face of failure. Regardless of their future career paths, our students acquire these invaluable skill sets, empowering them to become innovative thinkers.
To provide students with hands-on experience, we have made substantial investments in state-of-the-art technology. Through robotics, our students collaboratively design, create, and evaluate robots that fulfil specific criteria. This engaging club has captured the imagination of attendees at both primary and secondary levels, resulting in outstanding end products.
Incorporating the Raspberry Pi, a compact yet powerful tool, into our teaching practices enhances computational thinking and develops skills such as decomposition, pattern recognition, logical thinking, reasoning, and problem-solving.
Moreover, our students explore the potential of 3D printing, showcasing their forward-thinking approach in utilising this technology to support school initiatives. In the past, students have leveraged 3D printing to develop tools for Computing education and props for school productions.
By offering these opportunities and integrating technology into our curriculum, The English College empowers students to engage with cutting-edge hardware and foster a deep appreciation for the possibilities technology presents.